Nagaland Fire and Emergency Services launches its official web portal and Biometric Attendance System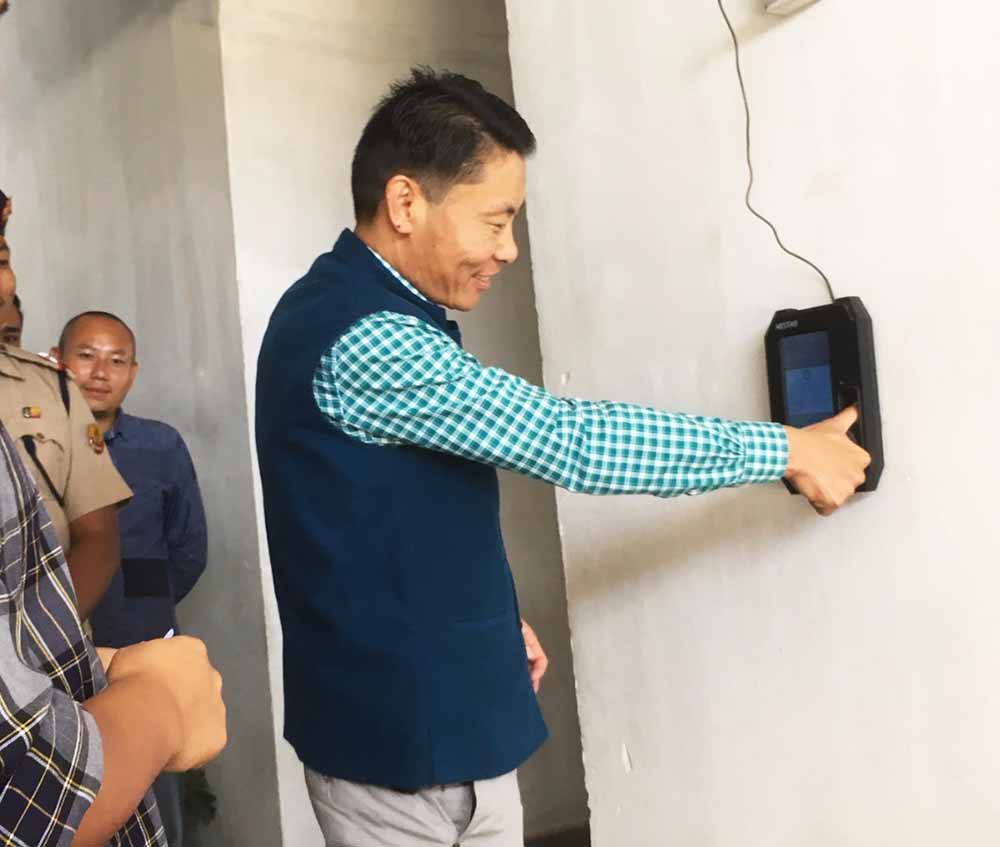 In the wake of the Digital era, Nagaland Fire and Emergency Services Department has stamped their own mark on the map of Digital revolution. The department has been resilient and innovative in its pursuance of technological advancements and as per the direction of state Government the department have launched its official web portal, along with the installation of a Biometric Attendance System (BAS).
The web portal will be available under the domain name of "www.nfes.nagaland.gov.in". It is a state-of-the-art web portal with cutting-edge technology and is WCAG and GIGW compliant. The portal provides information on the department's various activities, organizational structure, fire stations of all districts, achievements, etc. One can also have access to the circulars, notices, etc issued by the department from time to time. There is also a news feed section that displays recent Press releases. The portal even has a Public Safety and Compliance section and its own tweeter feeds which makes it even more public-friendly. The Department envision to integrate more functionalities and capabilities in the second phase of the project such as online job application, fire incidents and responses, public grievances, digital payment and many more web services which will help to provide better service to the public.
The department plans to supplement with the existing portal, an application called SFESRS (Smart Fire & Emergency Service Response System) in the near future, which will be supported in mobile devices. This application will be integrated with features that will allow citizens to send real-time fire incidents via a messaging system to the nearest fire station which can enhance the fire personnel's efficiency in delivering prompt response and service to the citizens.
This web portal is designed and developed by NK Square Infotech Pvt Ltd, an ISO certified company that provides IT services, solutions and has an exemplary and unblemished record of client satisfaction and professional execution.

I.G.(F & ES)
Nagaland, Kohima.